Social Nature Days
Play your part in nature conservation to help increase biodiversity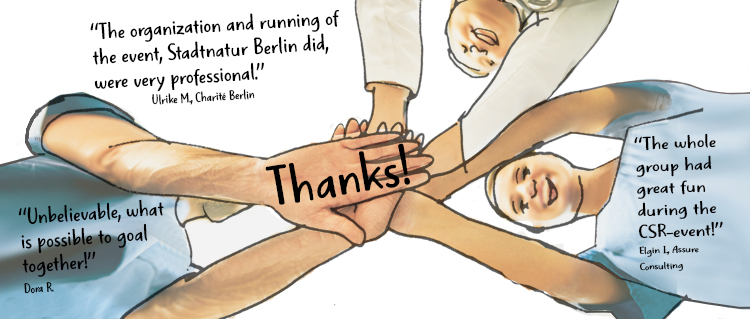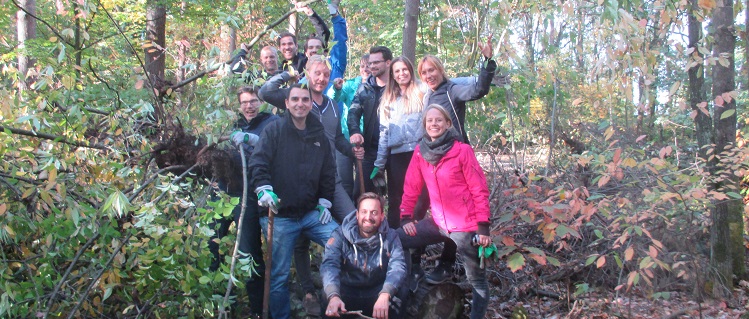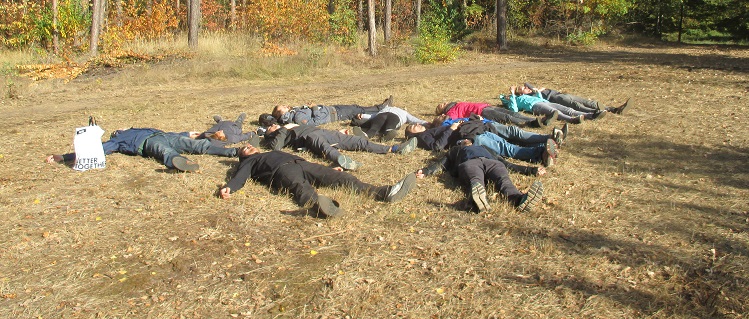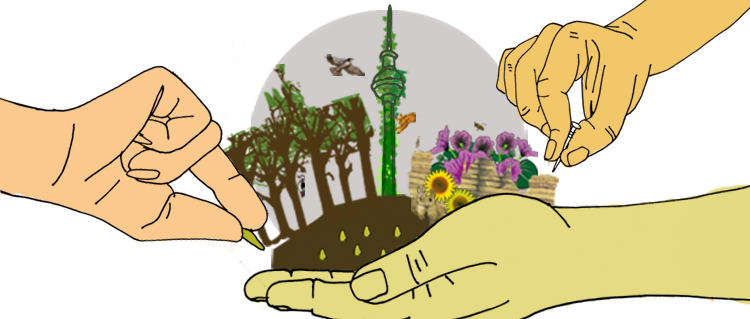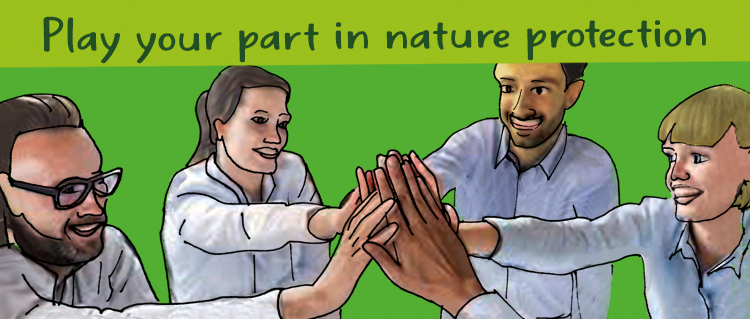 Stadtnatur Berlin® organises Social Nature Days for companies and institutions. These one-day volunteer stints see employees working together towards a common goal: nature conservation. In the process, they develop team spirit and draw strength from nature. Our Social Nature Days benefit both the participants and nature conservation efforts!
You have the option of booking a Social Nature Day as a company outing, a team day away in nature, or a CSR event. Perhaps your company premises even offer the potential for joint action on-site in support of nature conservation. We are happy to help you.
It's this simple:

You pick your preferred assignment.
You send us an request and we sort out the details.
We will send you an invoice along with a request for a bank transfer.
On the Social Nature Day:
We gather at the arranged meeting place.
The Social Nature Day begins with a team-building activity in nature. Afterwards, a conservationist will explain the day's task.
We are happy to provide food incl. lunch, drinks and snacks on request.
Our Social Nature Day concludes with a feedback session.
Costs for organising and running the event:
3-hours activity: EUR 180
all day activity: EUR 360
optional: food (organic lunch, drinks and snacks), from EUR 15.00 per person
These are your opportunities to help:
We`re looking forward to your request.