This is Stadtnatur Berlin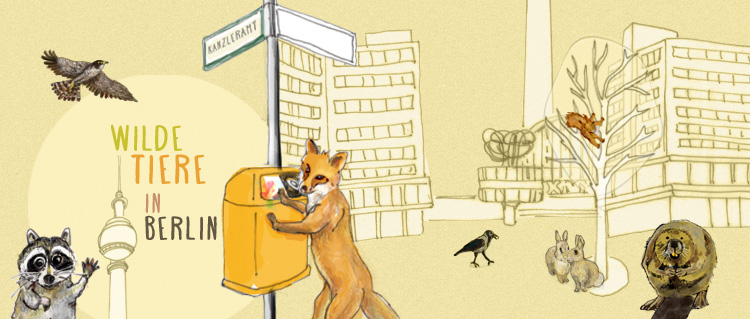 Where do foxes and rabbits live undisturbed? Where do young goshawks grow up seemingly unimpressed by the urban jungle? And where can peregrine falcons be seen swooping down on pigeons? Where do wild boar forage in bins next to nude bathers, and beavers enjoy a good nibble on trees right in the heart of the city? That's right – in Berlin! You just need to know where.
Stadtnatur Berlin® knows the city' green spaces better than almost anyone and creates special adventures in nature. 5,000 visitors young and old join us every year to experience urban nature, explore the tracks left by wild animals and participate in biodiversity conservation efforts. Give it a go!
Founder of Stadtnatur Berlin, Kathrin Scheurich, saw her first ever fox, brown owl and first proper toadstool in Berlin. These and many other encounters are what sparked her enthusiasm for urban nature and her belief that everyone should experience nature in the city. Not only that, but that such phenomena need preserving in one way or another, especially in light of rapid urban development – for the sake of nature and human beings.
Kathrin Scheurich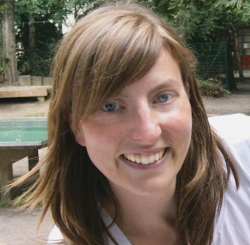 B.A., Nature and environmental expert, certified Stadtnatur tour guide (ZNL) , Projektmanagerin (IMPA, Level D)
Kathrin Scheurich founded Stadtnatur Berlin® in 2014 to spark enthusiasm for urban nature in others. Scheurich – who trained as an interior designer – has been working as a nature and environmental expert for ten years. Besides educational offerings for WWF Germany, Freilandlabor Britz e.V. and Moabiter Ratschlag she devised and led TalentCAMPus projects as part of the 'Kultur macht stark' (Culture makes you strong) programme organised by the Federal Ministry of Education and Research in cooperation with VHS Neukölln (adult education centre) and varying interdisciplinary project partners.
She also shares her knowledge and experience of working with groups in nature during training sessions for child-minders and as a lecturer in connection with training courses for future certified Stadtnatur tour guides (ZNL).